Thuasne has been developing protective barrier masks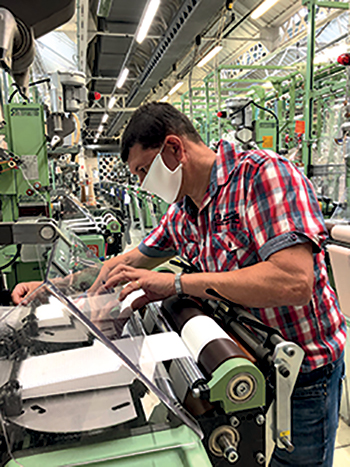 From February, the R&D teams started working on developing reusable protective mask to equip employees on the Group's various sites. 
Two versions are available in France for now: Pro Security intended for professionals and Self Security, less rigid, for individuals. They meet the requirement guide for barrier masks (AFNOR SPEC S76-001) and all their components are certified Reach or Oeko-Tex®. Both these masks are classed in category 1 of non-surgical masks drawn up by the DGA with a 99% filtration rate.
These masks are produced on the Group's sites certified ISO 9001 and ISO 13485, thanks to our mobilised staff in all production sites to meet the commercial commitments already taken. 
New developments are currently underway in order to offer products that meet everyone's needs. Now it is a question of instilling a preference for Thuasne in the medium term; today developing the Selfcare range makes sense. 
*The masks has been tested for 30 washes and the filtration is guaranteed.