THUASNE, BY YOUR SIDE AGAINST LYMPHEDEMA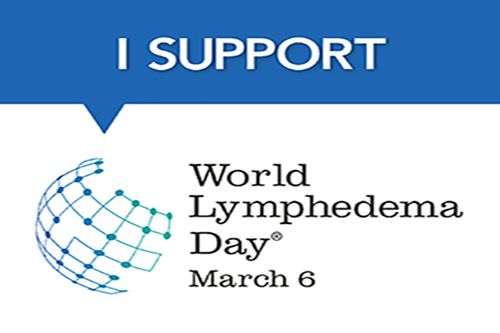 Lymphedema is a chronic disease caused by a malfunction of the lymphatic system due to a malformation (primary lymphedema) or to a damage (secondary lymphedema). (1) 
It results in a blockage or a slowing down of the circulation of the lymph between the cells and tissues of the body. Lymph accumulated in the subcutaneous tissues causes swelling of one or multiple body parts (usually upper, lower limb or genital area), that generates discomfort, heaviness and loss of mobility. (2) 
Lymphedema can develop in different ways. In some people, it may be temporary and decrease slightly, in others it may persist and become resistant. (1) 
Lymphedema can have 2 origins: 
Primary lymphedema is rare, and related to a malformation of all or part of the lymphatic system.  
In more than 95% of cases, primary lymphedema affects a person without any family member being affected. (1) 
Secondary lymphedema is the most common cause, due to an alteration of the lymphatic system.  
It can occur as a result of surgery, an inflammation, obesity, a traumatism, treatment of a tumor, an accident, cancer or an infection. 
Secondary lymphedema affects 10-50% of patients (male or female) undergoing lymph node removal or radiation therapy. This risk may double after certain surgeries, chemotherapy or mastectomy. Some forms of cancer can also cause lymphedema. (2) 
Thuasne is committed to supporting this pathology by participating in the education of healthcare professionals and by proposing solutions to patients to help them live better every day. 
To support this cause, you can visit the World Lymphedema Day website : https://lymphaticnetwork.org/wld/ 
Last revision date: 01/2021 
(1) S. Vignes, M. Arrault, M. Ebelin ; Effet délétère d'un acte chirurgical sur le volume d'un lymphœdème du membre supérieur après cancer du sein - Doi : JMV-09-2006-31-4-0398-0499-101019-200519764 
(2) Les lymphoedèmes du membre inférieur – Dr Marlène Coupé – March 2020 - Pages 22-23