Andree Ximénès - Career Path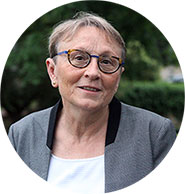 Andrée Ximénès,Th formerly Group purchasing director and manager of the Saint-Étienne (France) sites, looks back over a 22-year career at Thuasne. Discover his profile. 
 
You joined Thuasne 22 years ago, can you tell us about it? 
I joined Thuasne on 13 June 2000 as Group industrial and general purchasing director, after working in similar positions for 15 years. At that time, around 700 employees worked for Thuasne which was making a turnover of 100 million Euros. 

My task, in this Group in full growth, was to define and lead the Purchasing policy, in the aim of improving competitiveness, while working closely with the other divisions. An exciting project where a lot needed to be done! I had no knowledge of the textile and medical device sectors, so I learned from working with our experts. 
 
You also managed sites in Saint-Étienne (France) for 5 years. What did this new step in your career mean for you?  
I enthusiastically agreed to this new position in 2017, especially for the human dimension. 
This opportunity was also very rewarding due to the wide range of tasks and freedom to choose which projects to manage. 

As the site director is in charge of managing staff and environmental safety, I worked with many different people but I also represented the company when meeting competent and government authorities on many occasions.

The last 5 years have therefore been very rewarding and have allowed me to develop new skills. 
 
What are the main key moments in your time with Thuasne? 
That's not easy to say after so many years there! To mention but two, I would choose making FFP2 masks in 2005 during the H5N1 epidemics. At the time, Thuasne answered the French State's call for proposals to avoid mask shortages in the country. We had to produce them as fast as possible! Defining the shape and the machine, identifying components and selecting suppliers... there were many milestones to cross for this both engaging but stressful project. 

The second project was building our Romanian plant and the Agora in Saint-Étienne at the same time, representing two significant investments for the Group with exciting and sometimes surprising negotiations. I remember especially the week in Romania with several partner companies in which the language barrier was not always easy to get over in discussions. The two sites meant the Group's industrial growth could be managed and they could also be used to organise internal and external events.
 
You have just retired. What comes next?  
It is often said that retirement is the beginning of a new life. It is a time when landmarks, social codes and the passing of time change. I am looking forward to all that with great peace of mind all the same! Of course, I will be spending more time with my family, and also continue to work on different projects.
 
In November 2021, I was elected member of the CCI* for the Auvergne-Rhône-Alpes region in France. Originally from Saint-Étienne and with a strong attachment to the area, it is completely natural for me to carry on contributing to the attractiveness and development of the area, and to represent Thuasne at the same time.
 
I also agreed to take on certain mandates on the board of directors of several higher education establishments. And I will never be too far from Thuasne as the company has entrusted me with a company-wide task.   
 
A last word to conclude this interview?
Today I am leaving a company of highly committed staff, to which I have a very strong sense of belonging.

* Chamber of commerce and industry.