At Thuasne Group, innovation is, above all, a mindset shared by all employees and something that constantly drives the company forward. Today, digital technology is the focus of this inventive approach.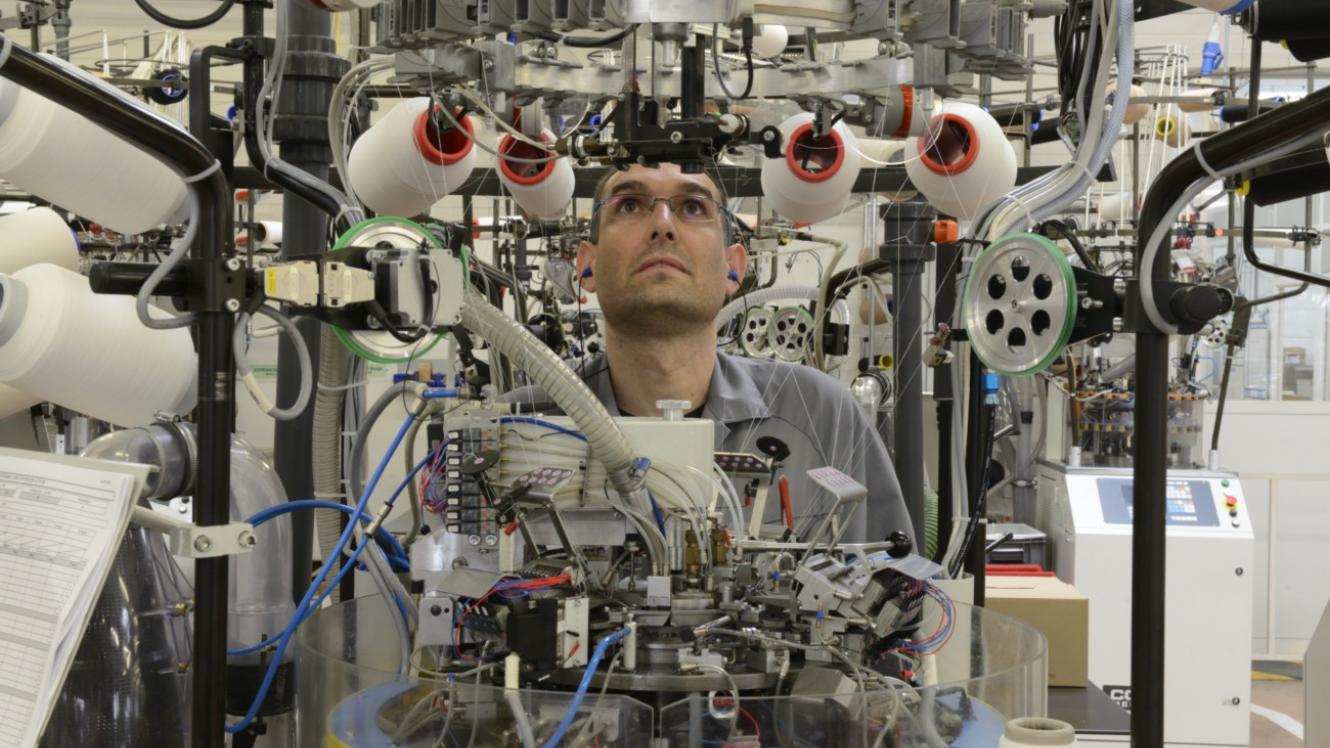 Innovation has always played a central role in the historic corporate culture at Thuasne, a company that, through the generations, has focused on inventiveness, disruptive strategies and cutting-edge industrial technologies. Today, Thuasne is forging partnerships with start-ups (Texisens, Siemens, Voluntis, etc.) in order to innovate in the field of digital technology.
Innovation in figures: 
3.5% of turnover ploughed back into Research and Development (R&D);
4 R&D centres: Germany, USA, France and UK;
More than 100 patents filed;
10 clinical studies under way to demonstrate the clinical benefit of products.
Innovation hinged around digital technology and connected solutions
Digital technology is now fully integrated throughout the Group in order to design and produce new services. Thuasne Lab is driving the company's transformation, with a digital technology division based in Lyon that develops and supports a variety of digital projects, liaising closely with R&D and with a new mission: opening up innovation to new technologies and projects proposed by start-ups.
Thuasne also offers connected health solutions for patients and health professionals, notably via its apps:
Thuasne Scan®, to obtain precise measurements of parts of the body with no physical contact;
Thuasne Care®, to offer health professionals the device that best matches the patient's requirements;
My BACK COACH, to help patients look after their backs.