Mobiderm Technology & Solutions
MOBIDERM is a medical device made up of foam blocks encased between two non-woven bandages.
The MOBIDERM Technology can be used under a reducing bandage (in its bandage or pad forms), or incorporated into mobilizing garments.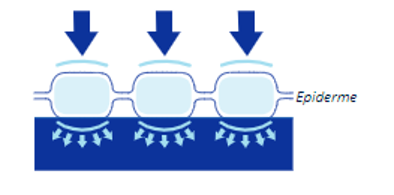 The pressure difference created between the blocks on the skin and the surrounding area stimulates the flow of lymphatic fluid, optimizing drainage efficacy(1). 


Mobiderm

solutions includes

pads and bandages

to incorporate into a multi component bandaging. Available in small and big blocks and in multiple dimensions, they will accommodate your various needs.
The Mobiderm Kit simplify the bandaging will all the components of a multi type bandaging into a single box. Available for upper and lower limb, each box includes cotton bandage, short stretch bandage, Mobiderm bandage, long stretch bandage and adhesive bandage.
Mobiderm Technology is also incorporated into various mobilizing garments

:
Mobiderm

Autofit

self adjustable is available as

armsleeve

with mitten, below-knee and thigh-high models

Mobiderm Standard

is available as mitten, glove and simple

armsleeve

models

Mobiderm

made-to-measure patient

for patients out of standard sizes and severe lymphedema is available as

armsleeve

, below-knee and thigh-high models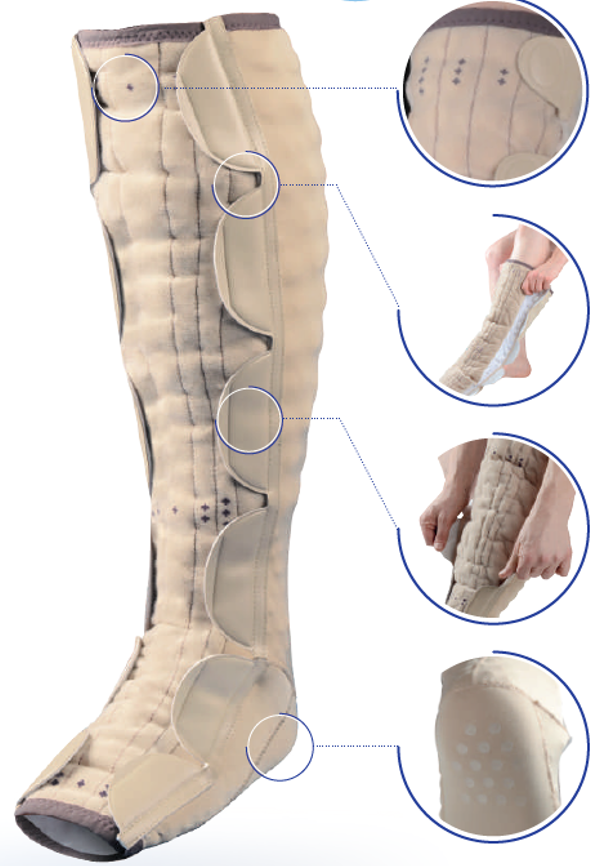 Several tightening notches
Adaptation to most of patient's individual limb shape
Adjustment marks: precise and repeatable application,
control 
of the edema volume
variation
Semi open garment
Easy to put on, easy to take off(3)
Velcro fasteners
Easy and quick set up(3)
Double row
Wide adaptation range
Allows right or left leg
use
Anti-slip sole
Limits slippage when walking
(1) Todd – Mobiderm Autofit: an adjustable sleeve that enables patients to self-manage lymphedema – Chronic edema – April 2018 – Page 6
(2) Quéré - Prospective multicenter observational study of lymphedema therapy: POLIT study - Vascular Desease Journal – 2014 – Pages 4 and 5
(3) Mestre – Interest of an auto-adjustable night-time compression sleeve (MOBIDERM Autofit) in maintenance phase of upper limb lymphedema: the MARILYN pilot RCT – Support Care Cancer (25:2455-2462) – 2017 – Page 6