Knee braces to relieve osteoarthritis of the knee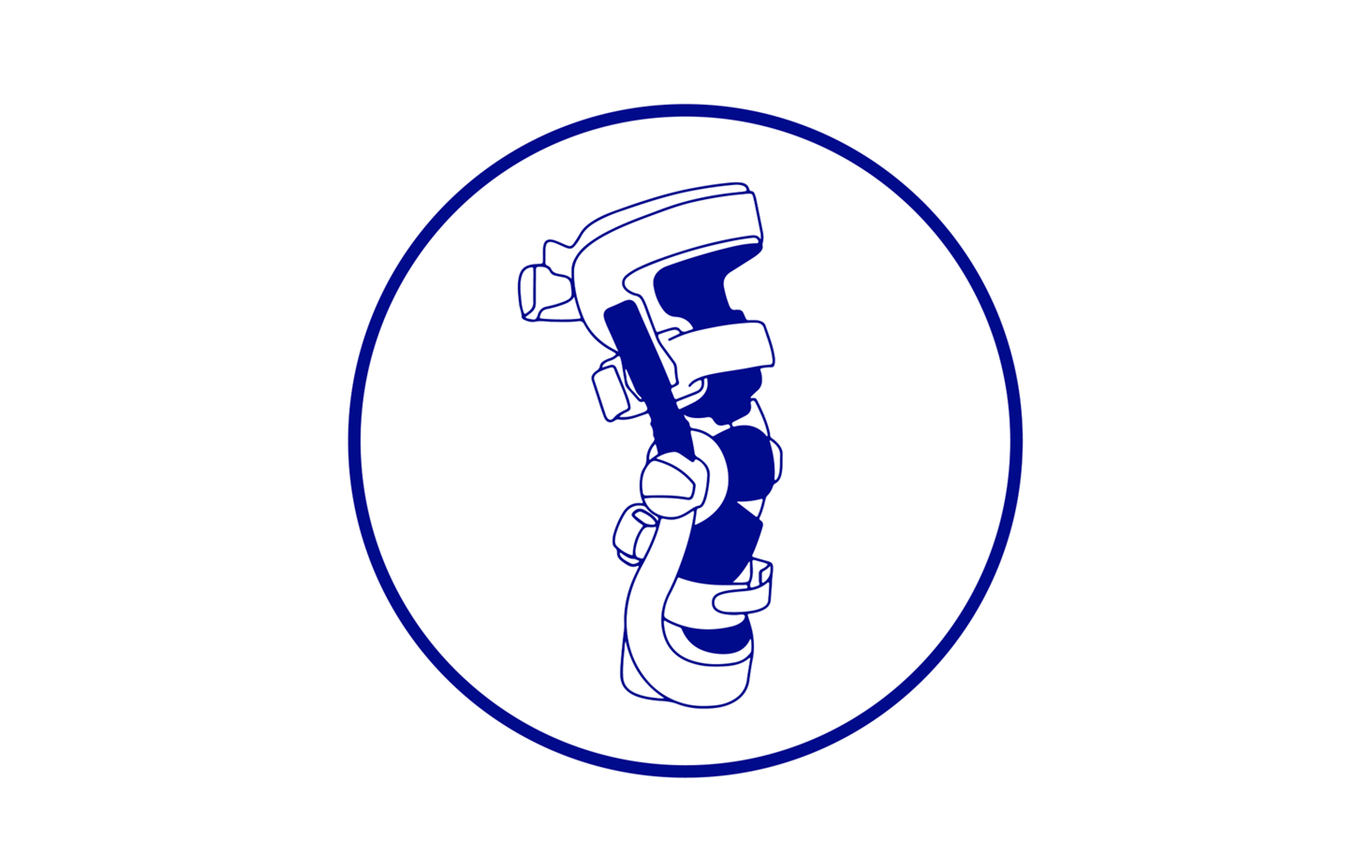 Non-drug solutions for treating osteoarthritis of the knee are available – unloading knee braces.

The first knee brace models specifically designed to treat osteoarthritis of the knee appeared over 20 years ago in the United States. They are known as "unloading" knee braces. They relieve pain mechanically rather than pharmacologically, meaning they have no side-effects.
 
Unloading knee braces are recommended for the treatment of symptomatic femorotibial osteoarthritis (between the femur and the tibia) that is predominantly unicompartmental(1), i.e. on either the internal side (medial) or the external side (lateral) of the knee. This indication excludes patients who have been treated with surgery.

These knee braces work by applying corrective forces to shift the load away from the damaged parts of the femorotibial joint. This reduces pain on movement and enables the patient to cover longer distances and take part in certain sports.

The pharmacist or orthotist will fit the brace and carry out the initial adjustments. They will also explain to the patient how to use the brace. The knee braces are mass-produced, though rigid braces are sometimes made to measure. Mass-produced braces are sold in different sizes, with versions for the left and right knees.
Knee braces to suit everyone
Several types of unloading knee braces are available. The version offered will depend on the severity of your osteoarthritis, your lifestyle and your needs. If you are physically very active, you will be guided towards a rigid-frame brace. If you are more sedentary or prefer a more discreet solution, a knitted or semi-rigid brace will suit you better.

Rigid unloading knee braces generally consist of a metal structure with a hinge and padding on each side of the knee(1). The side uprights of the brace may be adjustable, making it possible to realign the knee and relieve the side affected by osteoarthritis.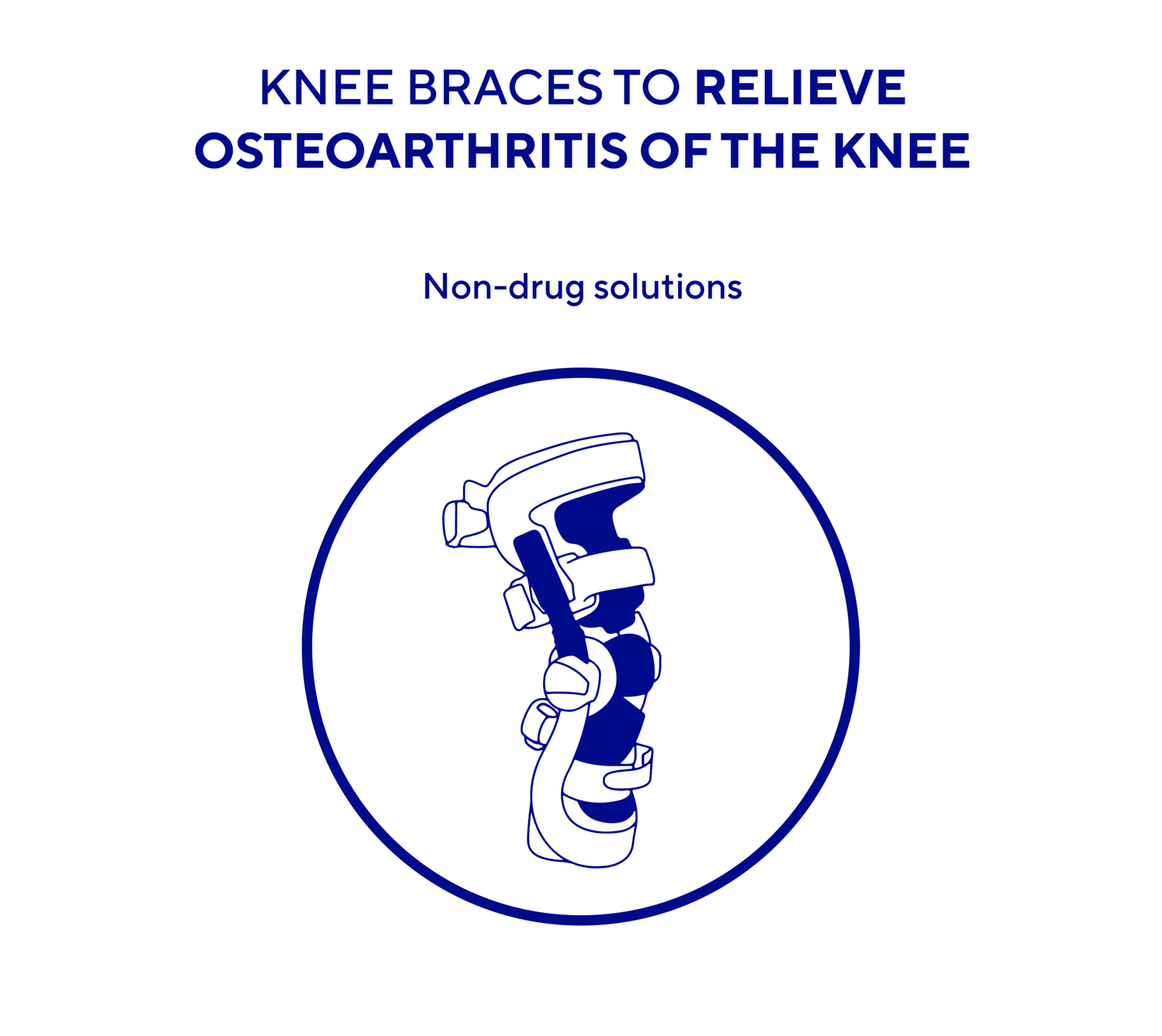 Knitted unloading knee braces are flexible. Non-elastic straps are used to position the brace on the leg, with innovative systems to distribute the weight of the body over several points in the brace.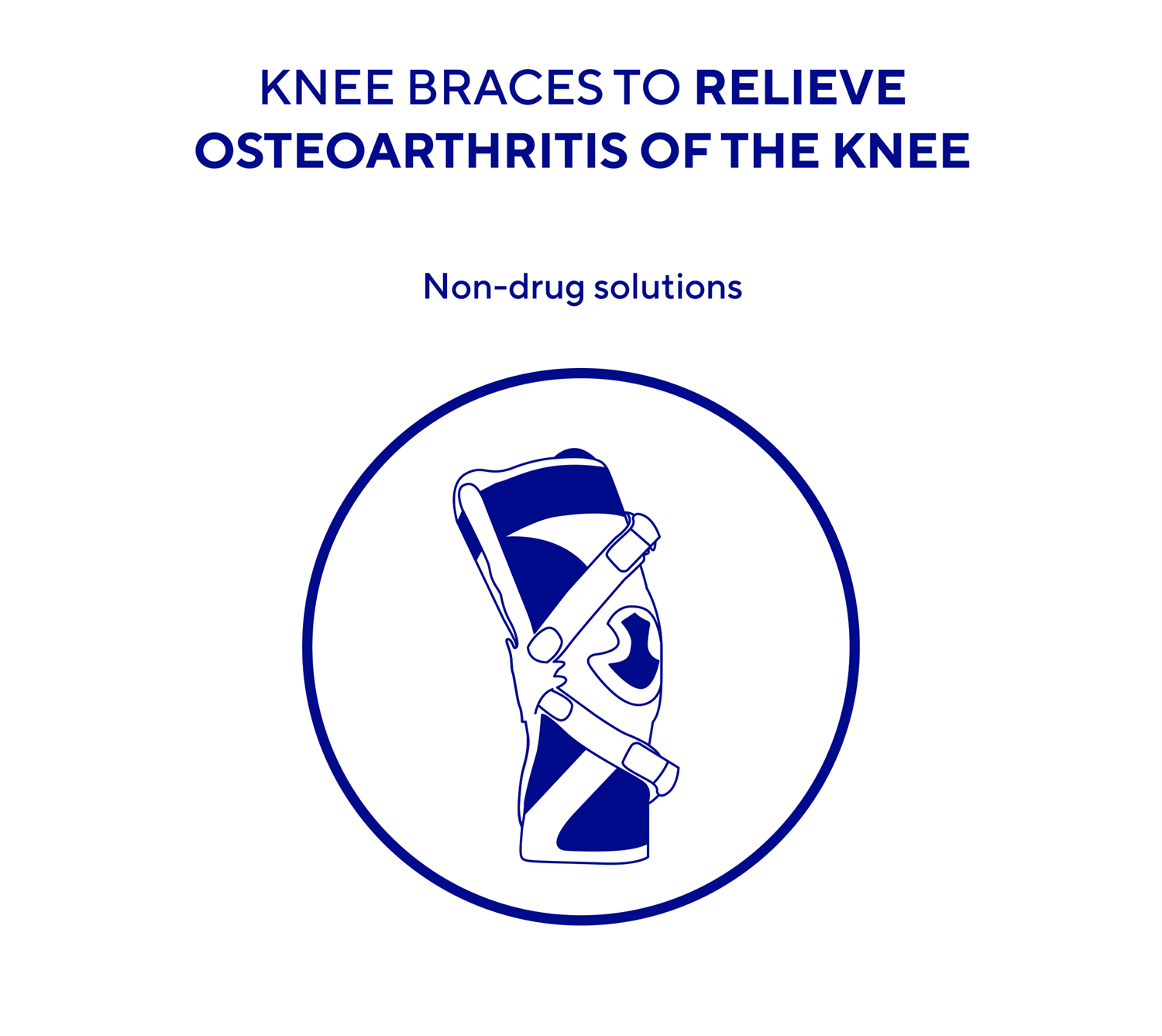 These unloading knee braces are medical devices, and their safety and performance are evaluated before they can be marketed, including checks on their clinical effectiveness (via clinical trials, for example).

Many international scientific societies recommend the use of knee braces as a first resort in the non-pharmacological treatment of knee osteoarthritis. 

If you have any questions, ask your doctor for advice.